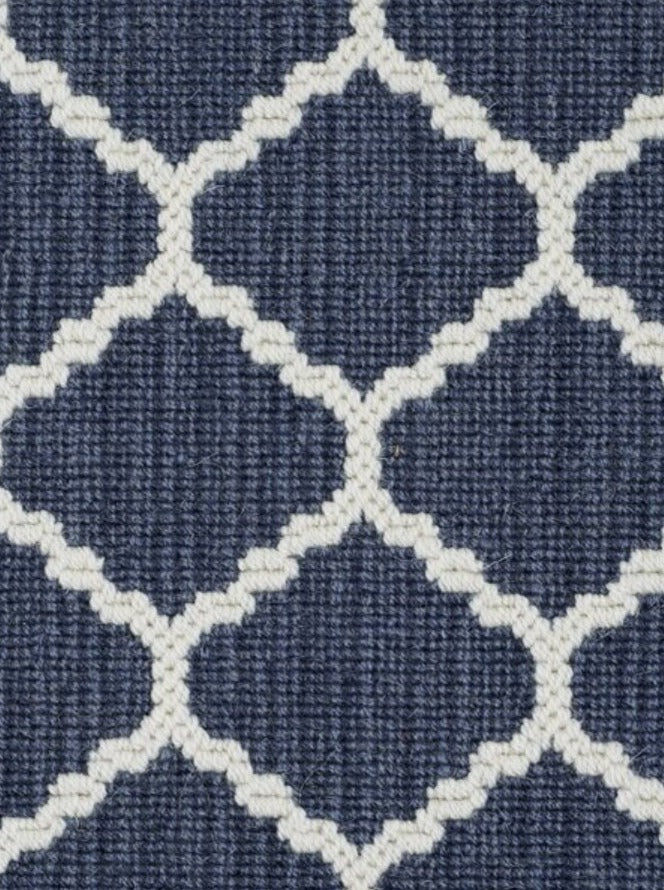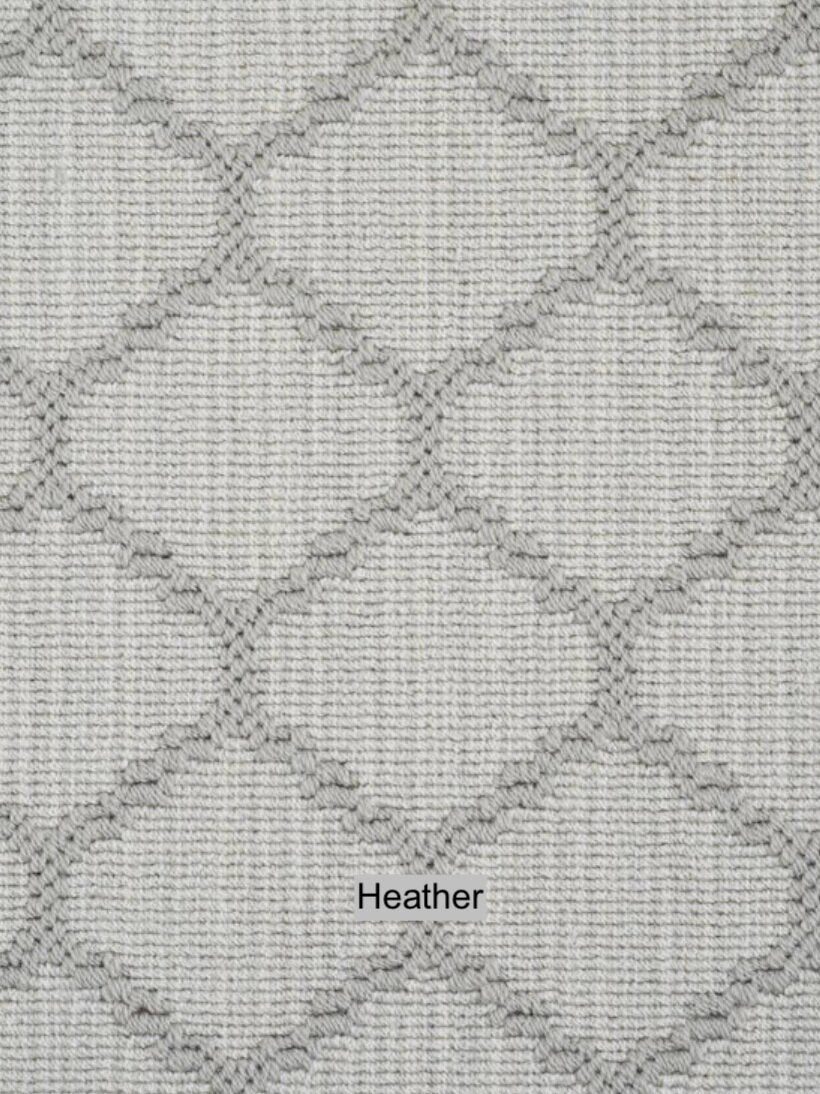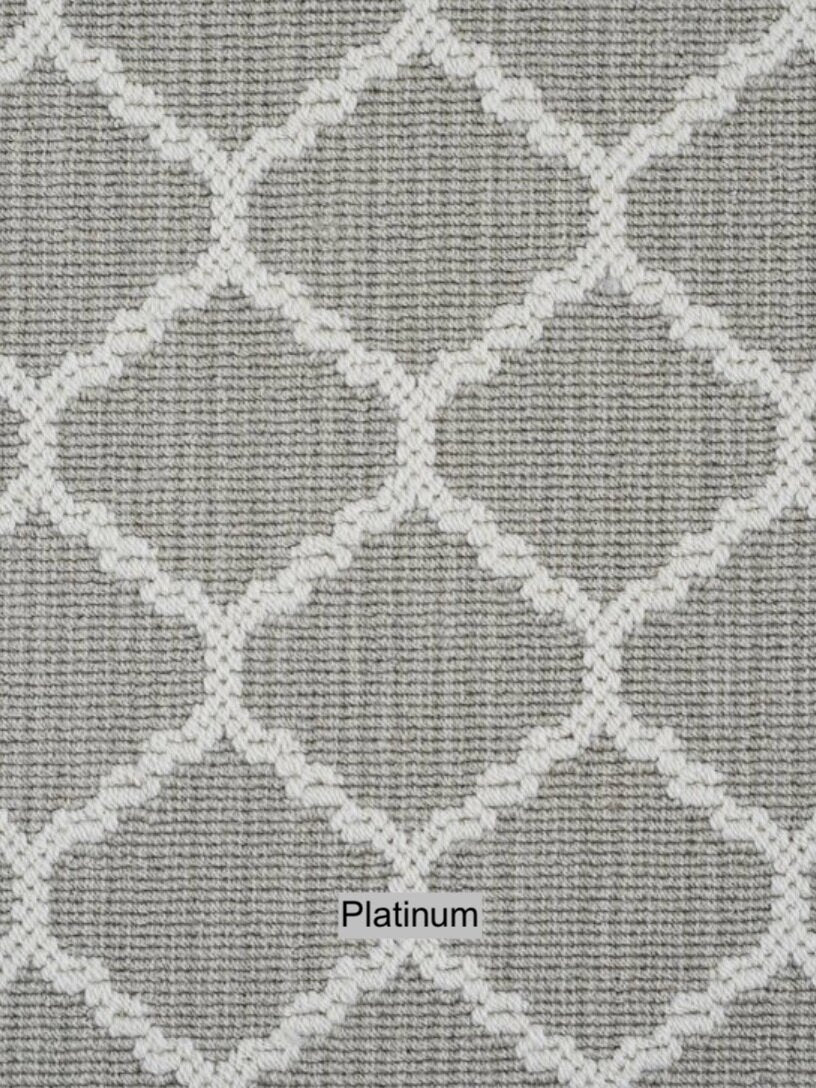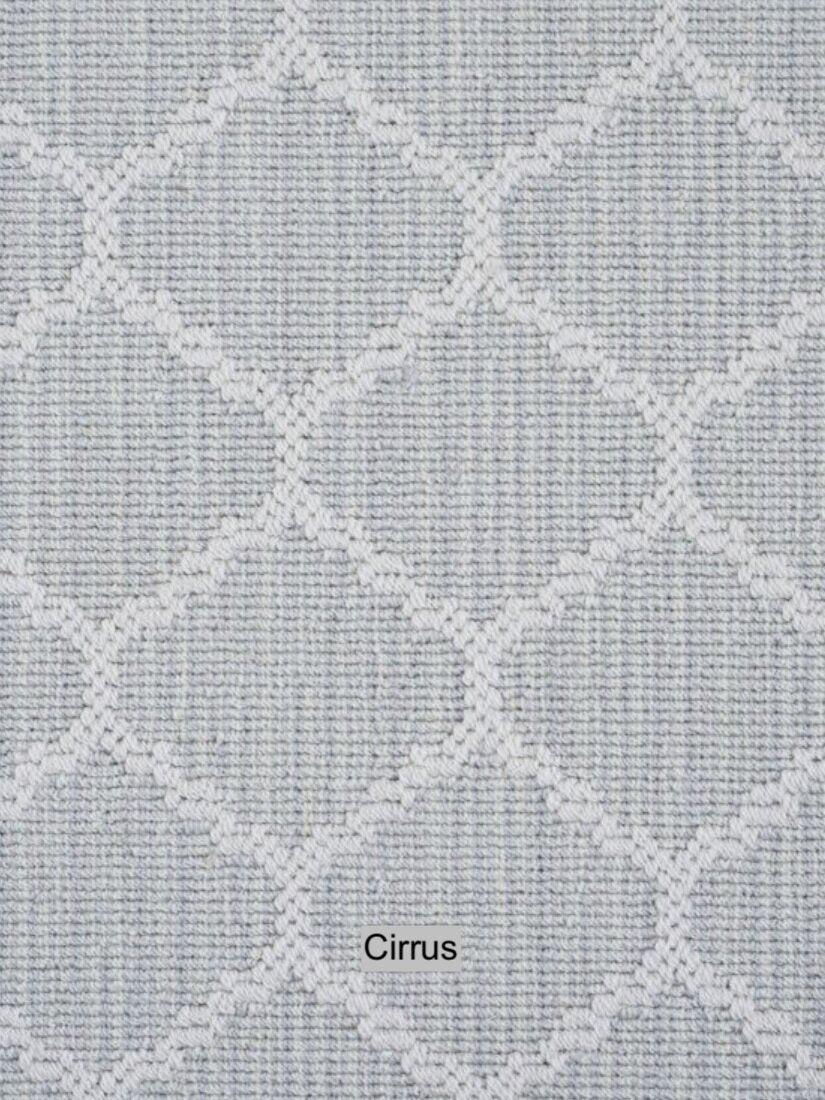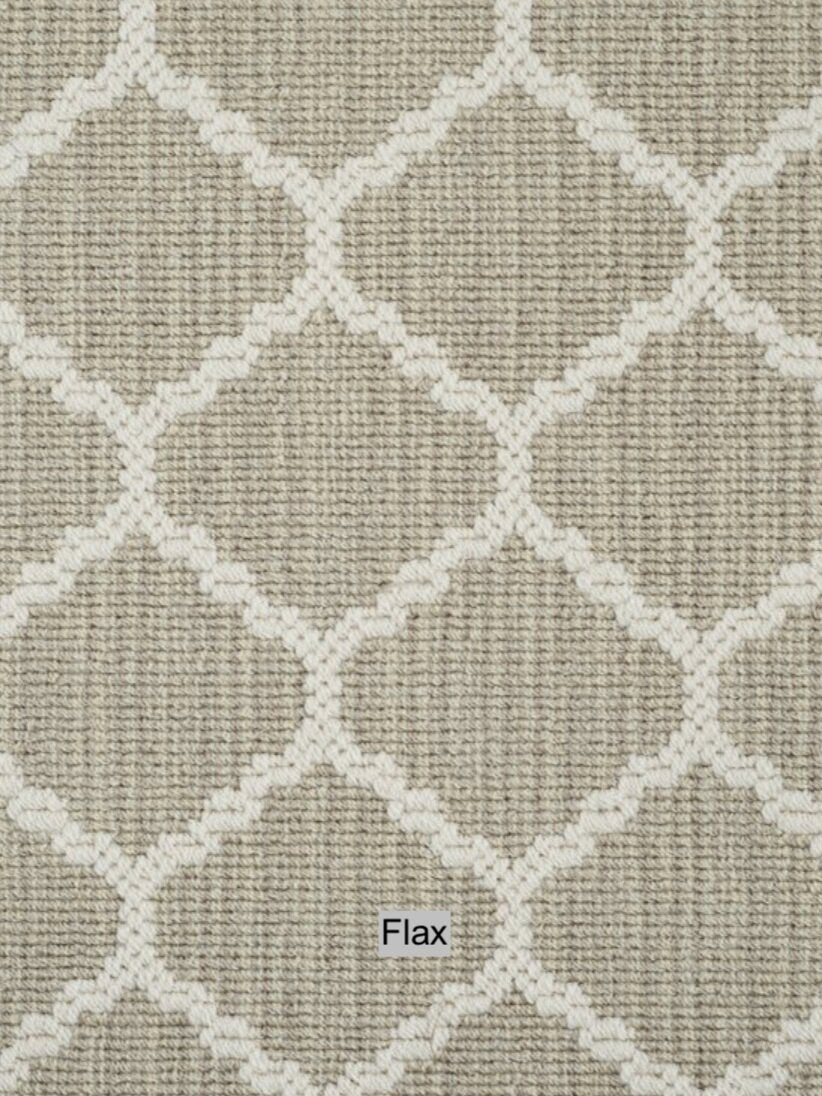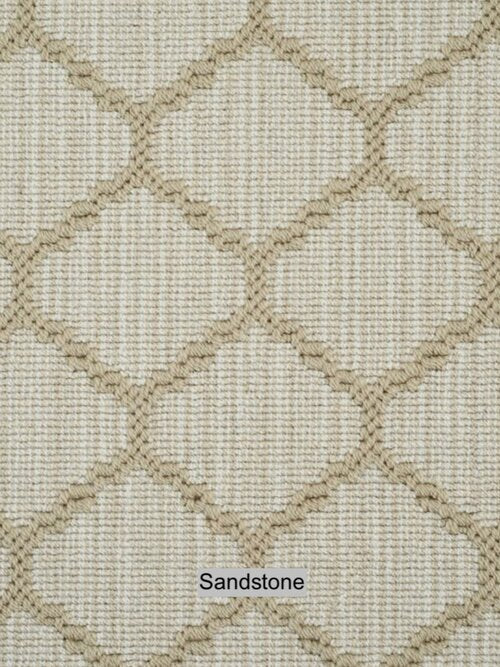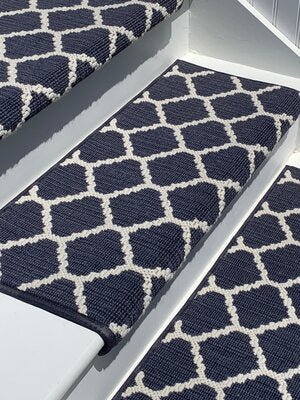 Oak Valley Striated Trellis - Sample
Swatch Dimensions: 6" x 6"
What you need:One bucket (or large bowl), two cloths, gentle liquid soap, warm water.

Step One:If the stain or accident is still wet, use a clean cloth or paper towel to pat and soak up as much as possible.

Step Two:Wet one cloth in the warm soapy water, wring out, then press down on the stain and continue to pat. It's important to not rub the carpet as this could comprise the integrity of the yarn and give it a different texture.

Step Three:Continue to rinse your cloth in the warm water and pat the stain multiple times.

Step Four:Once the stain has lifted, soak up as much of the soapy water as possible.

Step Five:Pat the stained area with fresh clean water then pat dry.Last Step: Try to dry the area as best you can with a clean dry cloth or paper towels, then allow to air dry. Be sure to try and keep anyone from walking on the freshly cleaned area until dry.
Due to COVID, orders are taking a bit longer as many wool and sisal styles are imported. Please call 706-331-0315 or emailinfo@oakvalleydesigns.comfor a more accurate fulfillment date. Most orders are completed within 3-4 weeks.

You may return or exchange standard size treads only using the pre-paid shipping label included within 15 days of delivery. Shipping charges will not be refunded from the original invoice. 20% restocking fee to apply.

All carpet stair treads and landings must be returned in a new and unused state, in perfect condition, with all protective materials in place. This includes the plastic release liner. We reserve the right not to accept any return if the carpet shows signs of wear or has been used or altered from its original condition in any way or, as an alternative, may reduce the amount of any applicable refund or exchange accordingly. You will be informed if we propose to reduce your refund for this reason. In this instance, you may (as an alternative to us providing you with a reduced refund) choose to have the products sent back to you at your own expense.

Please note we do not accept returns or exchanges on custom orders . With this being said, we will repair any product to make sure you have the perfect size tread free of cost. We love to make custom orders but unfortunately they are made just for you and not likely to be repurposed for a separate project.

Order Cancellations are fully refundable within 12 hours of the time your order was processed.

OAK VALLEY DESIGNS / Attn:RETURNS30-E River Court
Cartersville, Ga 30120

Thank you so much!
The Oak Valley Difference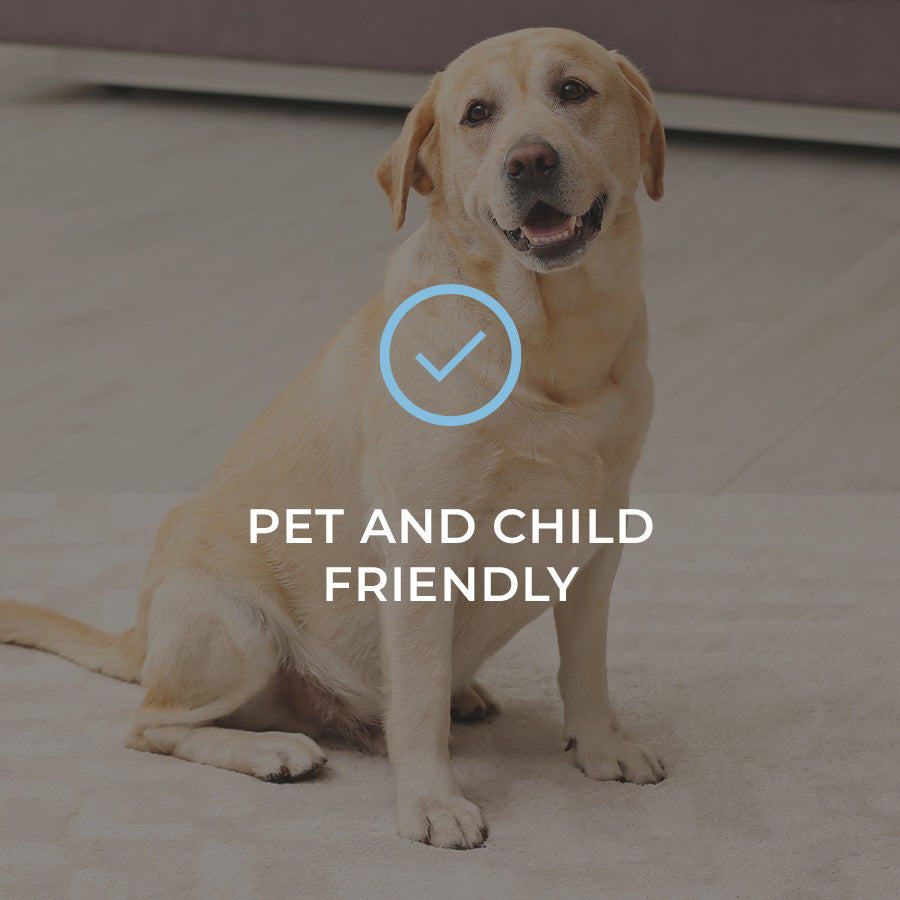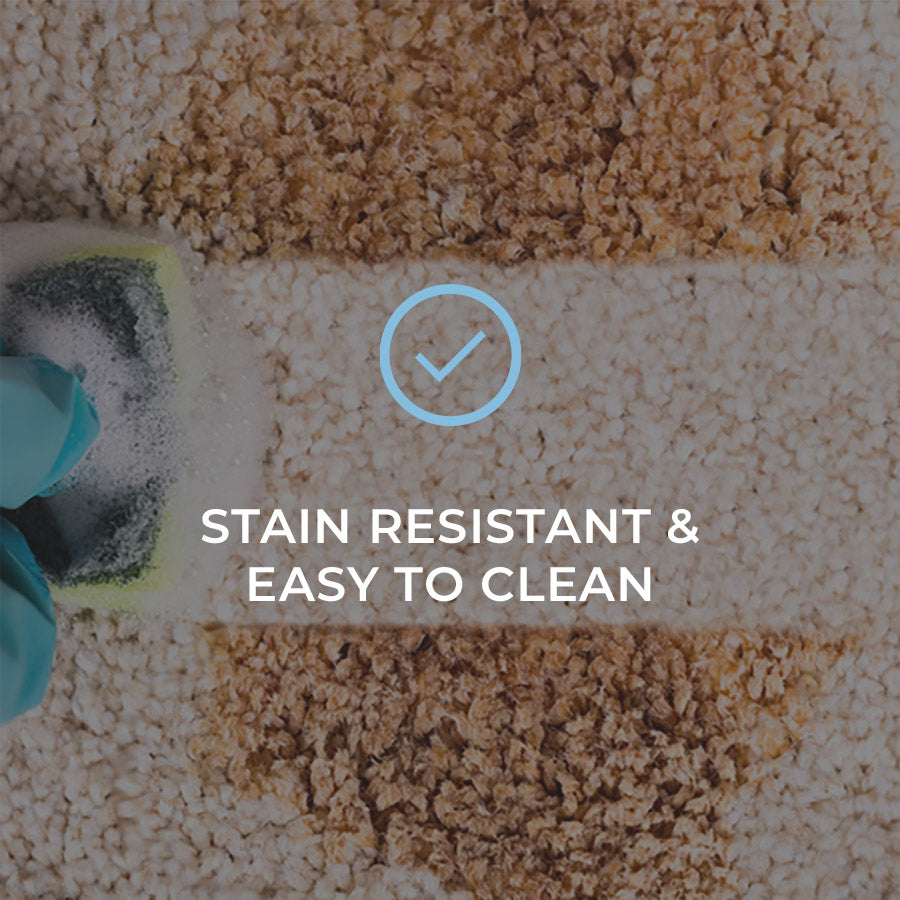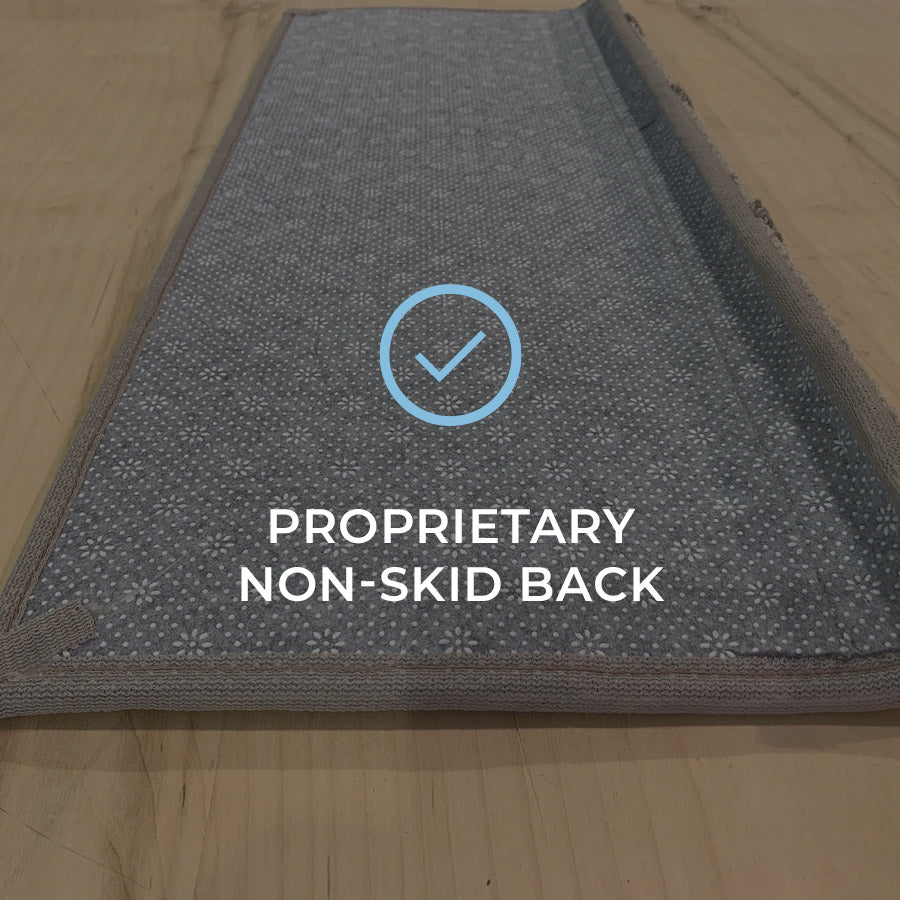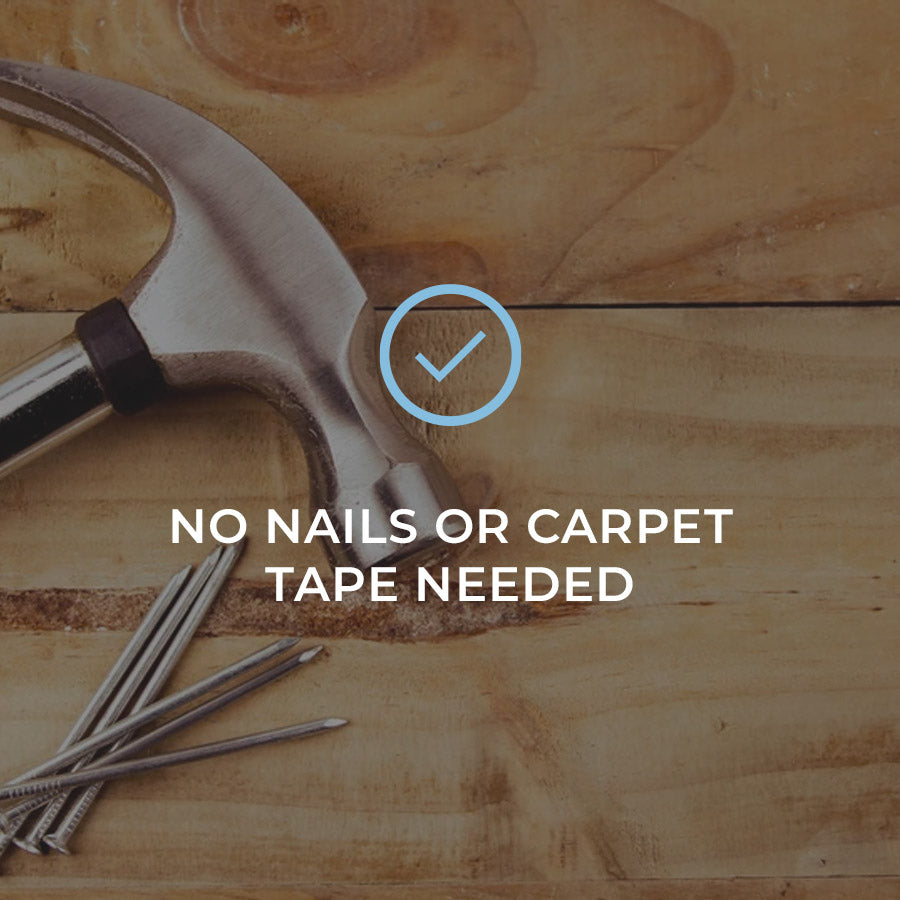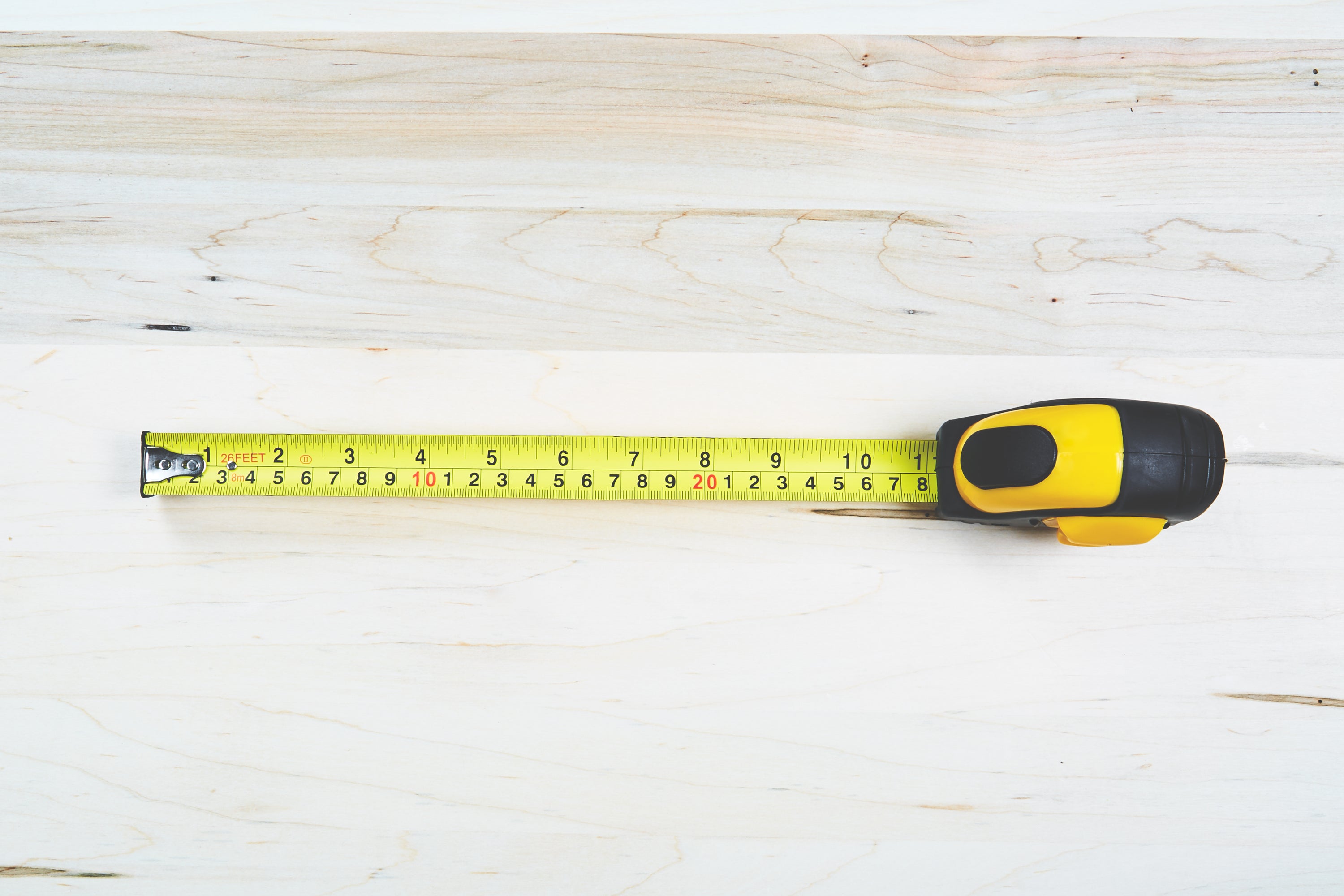 INSTALLING CARPET STAIR TREADS
HOW TO MEASURE & INSTALL
Installing carpet stair treads takes as little as 20 minutes. Measuring stairs and landing areas is quite simple. All you need is a tape-measure, pencil, and a piece of paper.